4. Deadlifts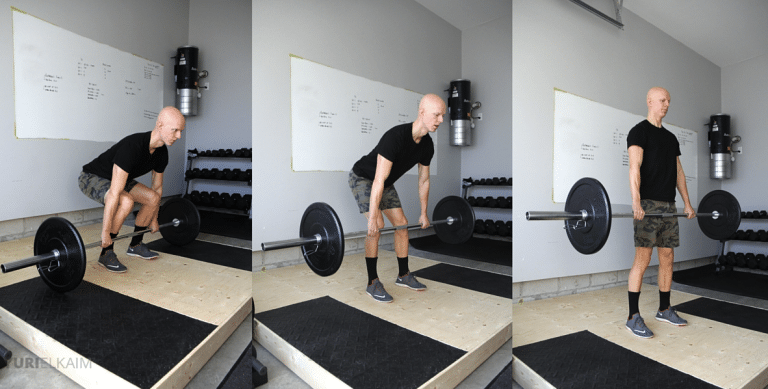 The deadlift isn't just a good glute exercise, it's one of the best overall exercises you can do for developing greater lower body strength and power. Obviously, you need to focus on doing it right because it can cause serious damage if you do it to failure (thanks CrossFit) or with poor form.
How to do it:
Stand close to the bar so your shins graze the bar and that it is centered over your feet. Your feet should be about hip-width apart. Bend at the hip to grip the bar at shoulder width and ensure that your back is flat and core is braced.
Lower your hips and flex the knees, keep your chest up and your back flat, and begin driving through the heels to move the weight upward.
After the bar passes the knees aggressively pull the bar back, driving your hips forward in a hip thrusting motion.
Lower the bar by bending at the hips and guiding it to the floor, ensuring that it stays close to your body to reduce any excess load on your low back.