19. Stability Ball Lateral Crab Walks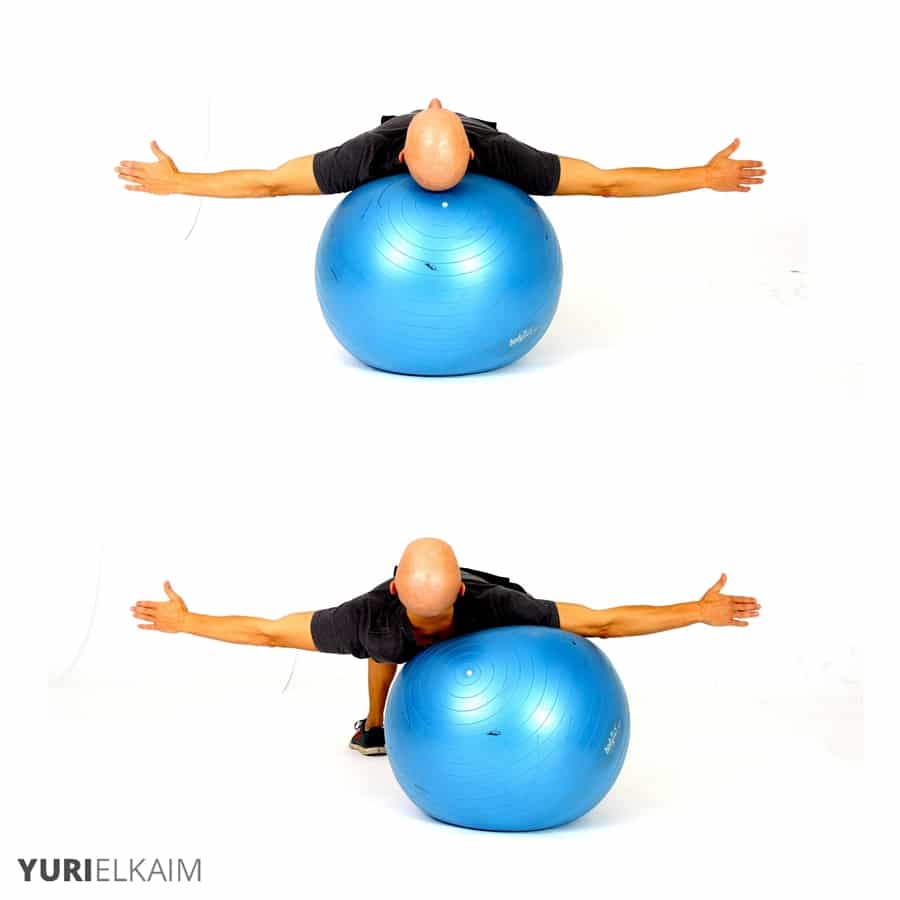 An odd exercise that will integrate both sides of the back of your body in it's natural "cross-pattern" activation. Basically, when one glute fires, the opposing low back muscle fires as well. This naturally happens when walking, running, or walking up stairs. It's a great exercise for this muscle firing pattern and to get your glutes working hard. Plus, it looks cool.
How to do it:
The ball should be under your head and shoulders and feel like a pillow, while your arms are outstretched to the side and fully engaged/contracted.
As with all of these stability ball exercises the key with this one is to ensure that your hips are up and your body is in a straight line from your knees to your shoulders.
Enter your glutes, which in their contraction extend (or push) your hips up.
As you move laterally a few inches to the left, you'll instantly feel your right glute contract big time.
You'll also notice the left side of your lower back fire up as well, which reminds us of the intricate contralateral (cross) connection between our glutes and low back.