17. Toe Touch to Knee Drive Hold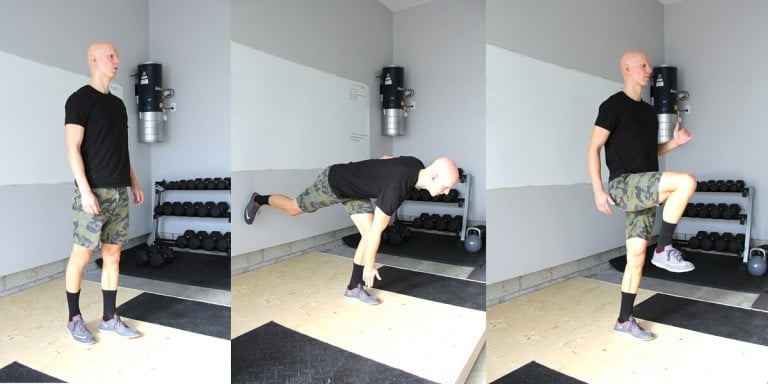 This is an exercise I used to do with my soccer athletes. It's a terrific exercise that focuses on stability as you drive your knee through and up toward your chest, which is why I recommend it for anyone who runs – oh wait, that's all humans!
How to do it:
From a standing position on your left foot, hinge forward from your hips keeping your back flat and right leg in straight behind it, and core braced. Reach your right hand toward your left foot. Then, engage your glutes and hamstrings on your left leg to drive yourself back up to standing and swing your right knee up and through toward your chest. Stand as tall as possible and hold that end position for 2-3 seconds before repeating. This entire exercise is about "sticking" the knee drive hold at the end, so don't rush through it. Repeat for required reps, then switch sides.