9. Cable Kickbacks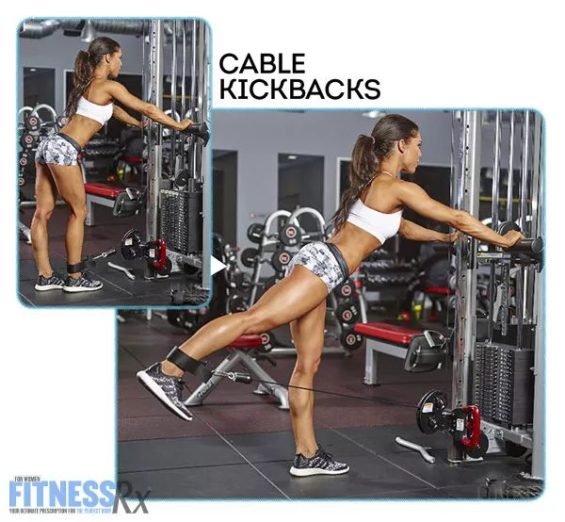 These aren't just reserved for a Cindy Crawford workout. Cable kickbacks are a great exercise for hitting many different muscle fibers in the glutes because of the large degree of movement you get by using the cable machine.
How to do it:
Hook a velcro cuff to a low cable pulley and then attach the cuff to your right ankle. Face the weight stack from a distance of about two feet, grasping the frame for support. Keep your knees and hips bent slightly and your abs tight, contract your right glutes to kickback the leg. Slowly bring your working leg forward, resisting the pull of the cable until you reach the starting position. Repeat for required reps, then switch legs.
To hit a different set of glute fibers, externally rotate your leg (toes out) and kickback.