This low-carb high-protein weight-loss meal plan maps out 7 days of meals to help you lose a healthy 1 to 2 pounds each week.
Research suggests that eating a low-calorie, low-carb diet can help you lose weight. And while popular low-carb diets, like the ketogenic diet and Atkins diet call for super-low carb limits, you don't actually need to go that low in order to lose the weight. In fact, eating too few carbs can make weight loss harder, as you miss out on key nutrients (like fiber from whole grains, beans, fruits and vegetables) that can help you to feel full and satisfied on fewer calories. In this easy low-carb meal plan, we keep the carbs low, but not so low that you'll miss out on those important nutrients. Plus, we made sure to include enough protein each day (over 50 grams) to help you feel satisfied while cutting carbs and calories. At 1,200 daily calories, this low-carb high-protein meal plan will help most people lose a healthy 1 to 2 pounds per week.
Day 1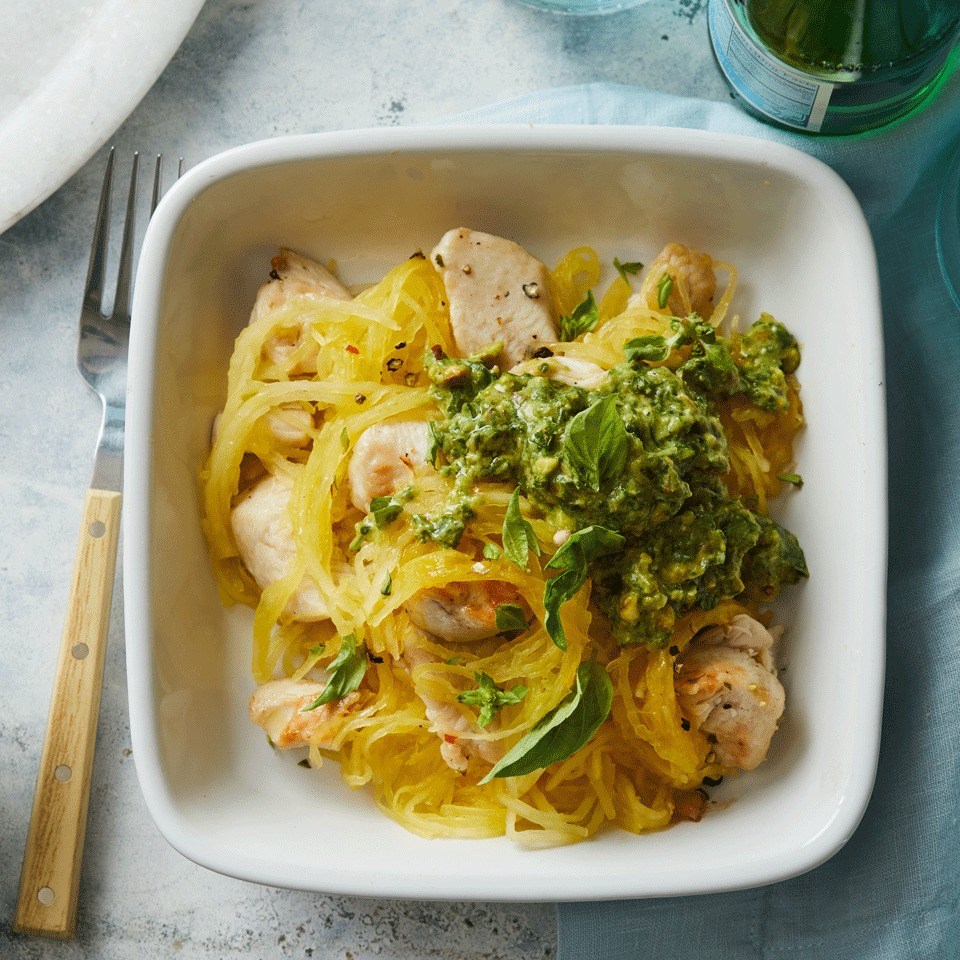 Breakfast (261 calories, 27 g carbohydrates)
1 serving (1/2 avocado) Chipotle-Cheddar Broiled Avocado Halves
2 clementines
A.M. Snack (28 calories, 7 g carbohydrates)
1/2 cup blueberries
Lunch (365 calories, 34 g carbohydrates)
1 serving (2/3 cup) Crunchy Confetti Tuna Salad
1 medium apple
1 oz. Cheddar cheese
Meal Prep Tip: Save a serving (2/3 cup) of the tuna salad to have for lunch on Day 2.
P.M. Snack (65 calories, 7 g carbohydrates)
2 medium celery stalks
2 Tbsp. hummus
Dinner (497 calories, 26 g carbohydrates)
1 serving (1 1/2 cups) Spaghetti Squash & Chicken with Avocado Pesto
Daily Totals: 1,216 calories, 60 g protein, 101 g carbohydrates, 28 g fiber, 69 g fat, 1,488 mg sodium.